This whole world is full of so many ideas and so many fields. If we start counting these areas we would be unable to bring them on one piece of a page. As tech products or advanced technology gadgets are getting people's most attention, same as the science fiction movies, different colorful Motion Graphic Studio programs are widely viewed among the public.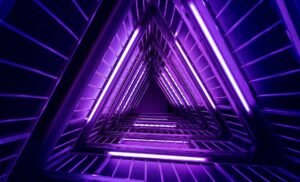 Children and adults are more attracted to games, fiction movies, or Cartoons. This whole new style of Social media and film industry started when the first-ever animated movie "Snow White and The Dwarfs" was displayed in cinemas. This movie breaks the records and people love to watch it again and again. The first time showed the locomotion of the cartoons and other creatures in the movie. After the success of this first experience, movie makers and media directors started paying attention to this technique. As the word explains, motion is related to the action or mobility of anything. In the world of animation, everything can move. It is all about the mind of the creator and whatever concepts he wants to give to his viewers through his magical and amazing work.
Expanded Creative Industry
This digital technique expanded the creative industry. As this industry is working 24/7 around the clock and producing entertainment for everyone, the media needs more creative ideas and keeps on changing. This is the most adequate way to keep the audience's attention. Apart from this, Covid has bound everyone. This situation increases the demand for movement animations as mostly this is the only way left for brands and other companies to advertise their brands and products through online campaigns. Many techniques are spotted that are far more breath-taking and impressive in the field.
1. Promos or opening
This is used for promotion or you can say promos of movies, dramas, or any other short films before starting any particular program. This can be used for various social media platforms to introduce or launch their products. Small clips or chunks are taken from the whole drama or movie. Animator's made these clips short in a few seconds or minutes. This style of advertisement convinces the public to watch till the end. Good promos lead to success.
2. Text mobility
It is a natural phenomenon that if you see something moving, your eyes catch it and you keep watching until you wipe up your curiosity. This trick is being used while writing text in any advertisement, website, or various social media sites. Designers give some sort of movement in pictures or animation so that it catches the audience's eyes. These techniques are known by the specific name called Kinetic Typography.
3. Demonstrators
Another contribution from the side of animators is making explainer or demonstrator videos regarding any app, application, program. Even difficult games playing methods are provided on these types of videos. In these videos, they provide complete guidance to the targeted audience. These videos become very handy and easy to access.
4. GIFs or Kodachrome
At the start of the technological era when more new things are progressing and being introduced, many communication software developed GIFs in texting apps. These are small animations that show the different types of relatable emotions, feelings, or situations of teenagers to their friends and family. These are used by the users to express their emotions, feelings, or situations. These are now used in an advanced way in marketing videos to express deeper meaning to the viewers by Motion Graphics Singapore.
 5. Film making or cinema graphs
This is an advanced name for the GIF. In this, a specific or required image, focused by the graphs and with special animation, is represented to the public for advertisement.
6. Onboarding
These are a type of illustration used to increase the learning of the public regarding any app or UI.
Impacting on other fields
This field impact is very vast. Now if you say that this is the way of living then it would not be a wrong statement. Because it creates a drastic influence on so many fields.
Everyone has dreams and to fulfill those dreams you need to make decisions. This could be one of the most fun and amazing jobs where you earn more.  With that, you would have a large number of impressive stories to tell your kids and your relatives.
Motion designers influenced all these fields. The names of these areas are listed below.
∙      Video games
∙      Movies
∙      E-learning
∙      Children's cartoons
∙      Medical industry
∙      Agriculture industry
∙      Forensic Animation
∙      Stimulation
∙      Mechanical Industry
∙      Automobile Industry
∙      Retails
∙      Creative Arts
∙      Education
∙      Biochemical industry
The list is long and never-ending because it impacts almost every field and creates a very positive effect on the viewer's mind. Especially in the Covid days, children's learning software was mostly animated by the use of this software. Thus, Motion Graphics Singapore collaborates on so many of these areas and builds a great market.
READ MORE: